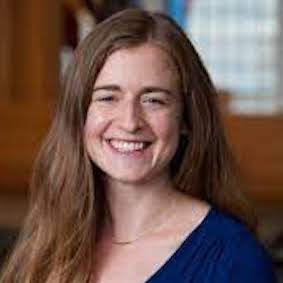 Rabbi Elizabeth Breit
What led to your decision to become a rabbi?
I wanted to be a diplomat and I absolutely loved being a tour guide. I wanted to do something where I get to explore, adventure, translate, and learn. I found a sense of calling in helping people go places they might be afraid to go on their own. Being a rabbi allows me to be a guide while also building roots in a community. It's a job that celebrates being a human and I couldn't imagine better work than that.
What do you love most about your work?
I love that I get to experience the world in such a vivid way, with people at their highest and lowest, and to be useful to others by doing so. It is an incredible delight to have my work be caring about others -- their thoughts, their pain, their celebrations -- and seeing the good in each of them, even if in that moment they cannot see it in themselves.